About Us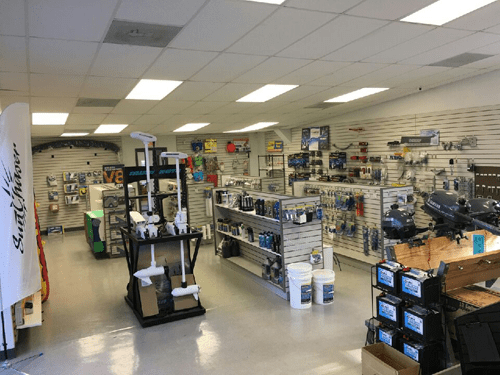 BOAT TRAILER PARTS PLACE – powered by Outcast Watersports, Inc.
At Outcast we have evolved over the past several years (since 1996). During these times different boat lines and engine packages have been offered to our customers, always believing that they were the best of the best at the time. As manufacturers change and update so has Outcast Watersports to continually offer top line products that fit the needs of our customers in this area particularly with the thought in mind of the environment that greets our customers when they use the products purchased from us.
It has always been of utmost importance to see that our customers got the most enjoyment out of their boating leisure time through proper maintenance and repair from our service center. It also became apparent several years ago (about 10) that there was a lack of service and parts available at reasonable prices for BOAT TRAILERS. At that time we assembled a team of the best people in the industry with boat trailer knowledge and experience. This addition to our already 5 star services allowed us to give our customers the same degree of service for their trailers as the rest of the "rig".
It quickly became apparent that Tampa Bay was not the only area with a lack of knowledge about boat trailer parts and service and we began shipping parts all across the U.S., Canada and the Caribbean. Along with advice on how to and what to use to fix and maintain boat trailers
Our team is composed of experienced members in all phases of the boat industry. Bringing together the right products at the right time, for the enjoyment of our customers. We all understand your time for leisure is limited and we strive to provide you with the best possible experience while using the boats and products sold and serviced by us.
Whether you are an old salt or a new boater we promise to assist you in enjoying your boating times and the service and selection of the right product for the way you enjoy our countries endless waterways, fishing and other activities.
Our competitive edge is to stay ahead of the curve in all aspects of our service to you. Which allows us to help you enjoy the investment you have made or will make into your boating pass-time.
"To have and keep repeat customers for life is Priceless. We endeavor to serve with that in mind each and every day."